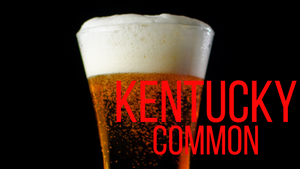 Down the Hall Homebrew
Kentucky Common Kit
Regular price
$29.99
$0.00
Unit price
per
A darker version of our Cream Ale.  Hints of rye, caramel, and chocolate add color and character to this easy drinking beer.

Original Gravity : 1.050
Final Gravity : 1.011
Color / SRM : 14

Alcohol by Volume : 5.2%
IBU (anticipated, alpha acids can fluctuate) : 18
Our recipe kits DO NOT include bottle caps or priming sugar.  All grains will come milled unless requested otherwise during checkout.

---